Explore the Upcoming Land Rover Range Rover Velar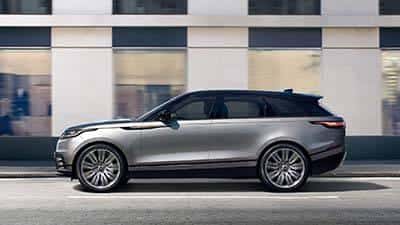 No doubt, drivers are well acquainted with the wide range of impressive specs boasted by Land Rover vehicles, but this is an automaker that doesn't believe in standing still. The Land Rover Range Rover Velar is coming soon to the streets of Mobile, and we have the highlights to tide you over until your test drive. Read on to learn what to expect from this exciting new crossover.
What to Expect
Word has it that developers named the upcoming Land Rover Range Rover Velar to hint at the secrecy surrounding its production: the model's name derives from the Latin word "velare," meaning "to veil or to cover." We're happy the name stuck around to the production model, though, especially with what we have seen coming up next.
The Land Rover Range Rover Velar is slated to use sustainable materials as well as advanced engineering techniques to improve performance on the one hand and to mitigate the vehicle's impact on the environment.
At the same time, it will be built to operate on many different terrain types, coming with a range of driver assist features that will optimize stability and maximize control.
In terms of design, the crossover will feature a new kind of minimalism, oriented around a simple, elegant aesthetic.
No wonder the big names at Land Rover are so excited about this vehicle. According to Chief Design Officer Gerry McGovern, "[w]e call it the avant-garde Land Rover Ranger Rover. It brings a new dimension of glamour, modernity, and elegance to the brand. The Land Rover Range Rover Velar changes everything."
Get the Latest at Land Rover Gulf Coast
One more thing: if you want to learn more about the Land Rover Range Rover Velar, you can do so by visiting Land Rover Gulf Coast and speaking to our knowledgeable staff about this exciting model. Located at 1419 East I-65 Service Rd S in Mobile, we can also be contacted by phone at 1 (844) 334-4108, or even by this easy-to-submit online form as well. We look forward to introducing you to this exhilarating new model; be sure to check back soon for the latest.